THE EPICUREAN NEWS

V/A "TIME ENDS" AVAILABLE NOW, MARCH 2022
V/A "Time Ends" 2LP, 2LP/CD is available now through Bandcamp
>>>
All pre-order were sent out beginning of March 2022!!!

THE EPICUREAN IS CLOSING DOWN SEPTEMBER 2021
The time has come to live what wants to be lived and to let go of what has come to an end naturally. We have accomplished everything we aspired and will close our label & mail-order shop at the end of August 2021.
Left over physical releases from back-catalogue will be available as well as on digital format via Bandcamp
>>>
.
The delivery date of V/A "Time Ends" 2LP, 2LP/CD is postponed due to massive delays on the side of the pressing plant – to be expected by March 2022. All orders will be shipped as soon as possible. Thank you for your patience!
Many thanks to all the artists we collaborated with and for all the beautiful releases. Thanks to all labels we collaborated with for their loyalty, support and fellowship throughout the last 10 years, and especially thanks to all dear customers – this has been an amazing experience.
The Epicurean is dead, long live The Epicurean!

ANEMONE TUBE
LIVE PERSORMANCES 2019/2020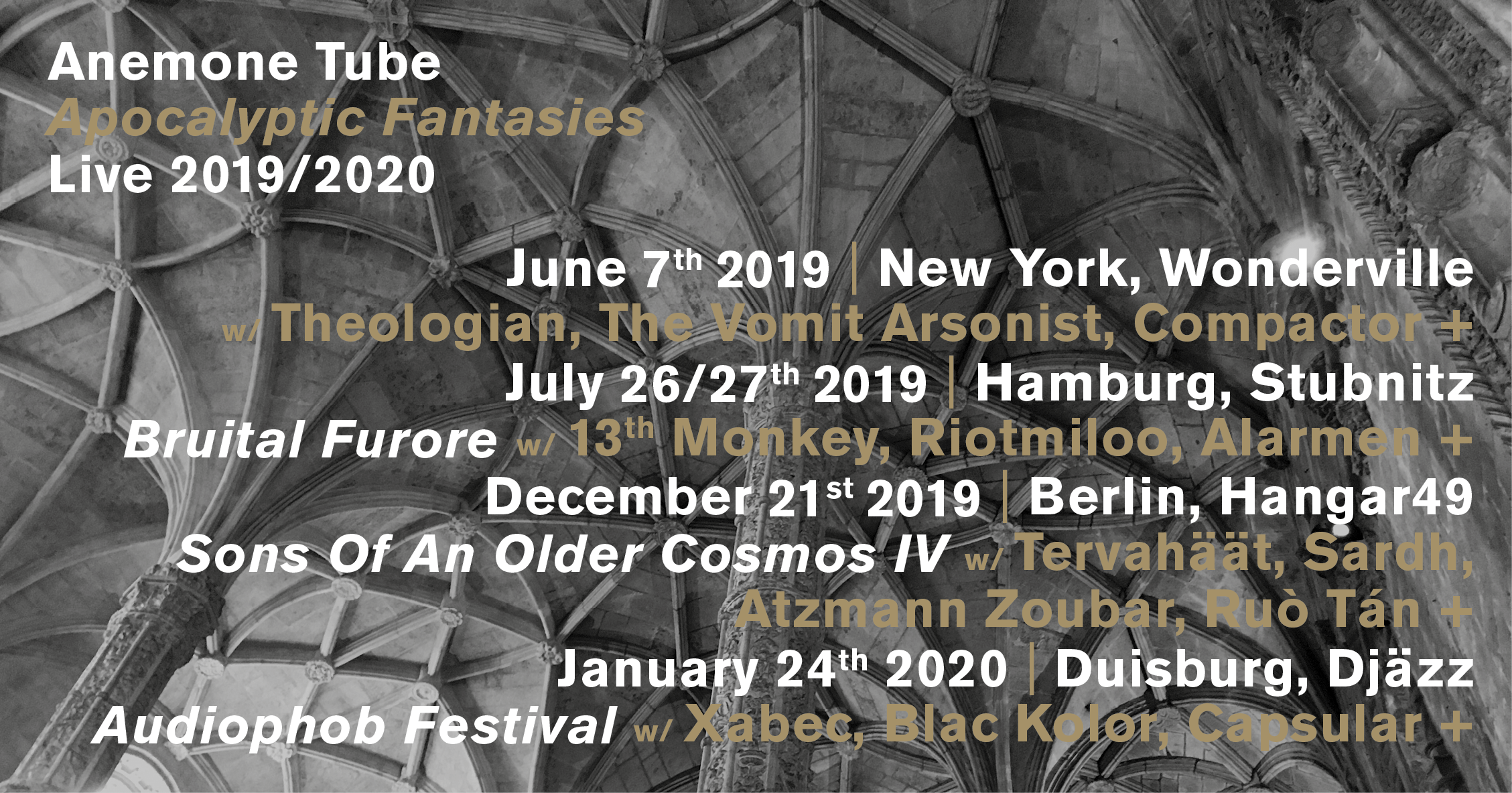 June 7th 2019
New York, Wonderville
w/ Theologian, The Vomit Arsonist, Hoor-Paar-Kraat, Compactor
July 26/27th 2019
Bruital Furore Festival Hamburg, Stubnitz
w/ 13th Monkey, Riotmiloo, Alarmen +
December 21st 2019
Sons Of An Older Cosmos IV Festival Berlin, Hangar49
w/ Atzmann Zoubar, Sardh, Tervahäät +
January 24th 2020
Audiophob Festival Duisburg, Djäzz
w/ Xabec, Blac Kolor, Capsular, Darkrad +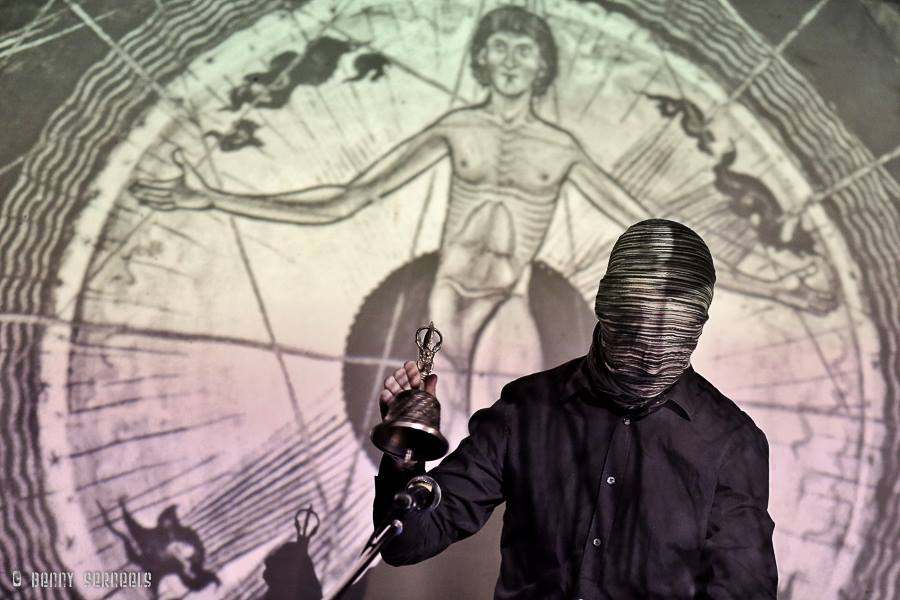 - - -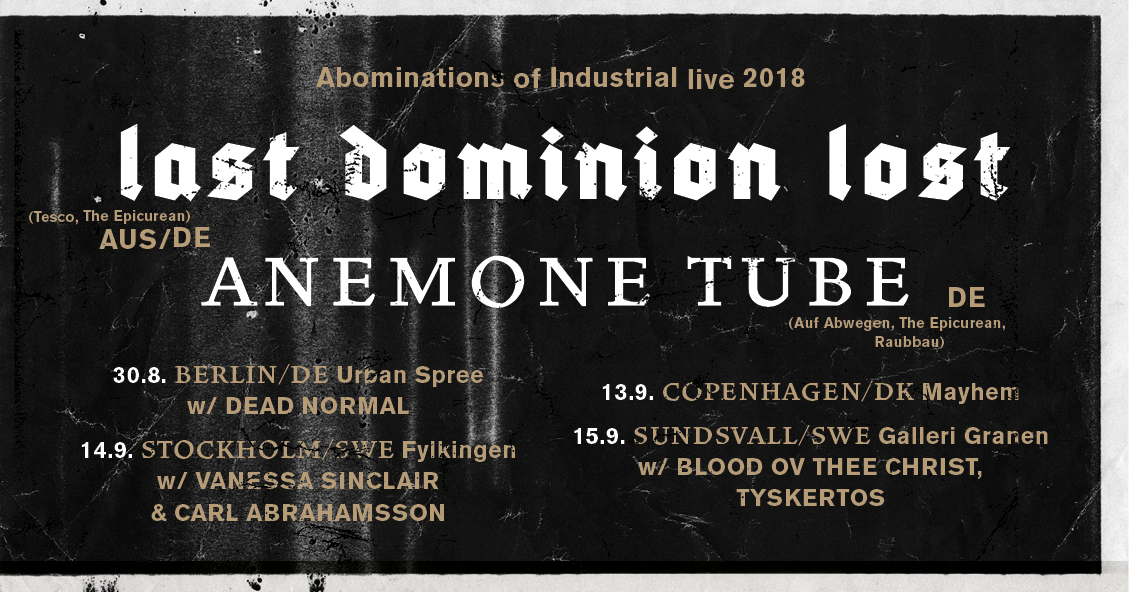 LAST DOMINION LOST & ANEMONE TUBE
LIVE PERFORMANCES 2018

9.6. TRBOVLJE/SLOVENIA Zasavje Noisefest International
Anemone Tube, JK Flesh, Phurpa, Astro, Nordvargr, Fckn Bstrds + more
16.6. ANTWERPEN/BELGIUM Trouwfe(e)st #2
Anemone Tube, Dead Man's Hill, Onrust, Traum'er Leben, Urzon
29.6. ROSICE/CZECH REPUBLIC Hradby Samoty VIII Festival
Anemone Tube, Der Blutharsch, Treha Sektori, Tehom, M. Zapparoli + more
30.8. BERLIN/GERMANY Urban Spree
Anemone Tube, Last Dominion Lost, Dead Normal
8.9. OSTRÓW/POLAND Temple of Silence Festival
Anemone Tube, Ter, Holotrop
13.9. COPENHAGEN/DENMARK Mayhem
Anemone Tube, Last Dominion Lost
14.9. STOCKHOLM/SWEDEN Fylkingen
Anemone Tube, Last Dominion Lost, Vanessa Sinclair & Carl Abrahamsson
15.9. SUNDSVALL/SWEDEN Galleri Granen
Anemone Tube, Last Dominion Lost, Blood Ov Thee Christ, Tyskertos

More info: anemonetube.de

- - -
FRIDAY 13 OCTOBER
ANEMONE TUBE & DARIO LEHNER "THE THREE WORLDS: ALLEGORY OF VANITY / FORGET HEAVEN / VANITY OF ALLEGORY" Exhibition & Release Party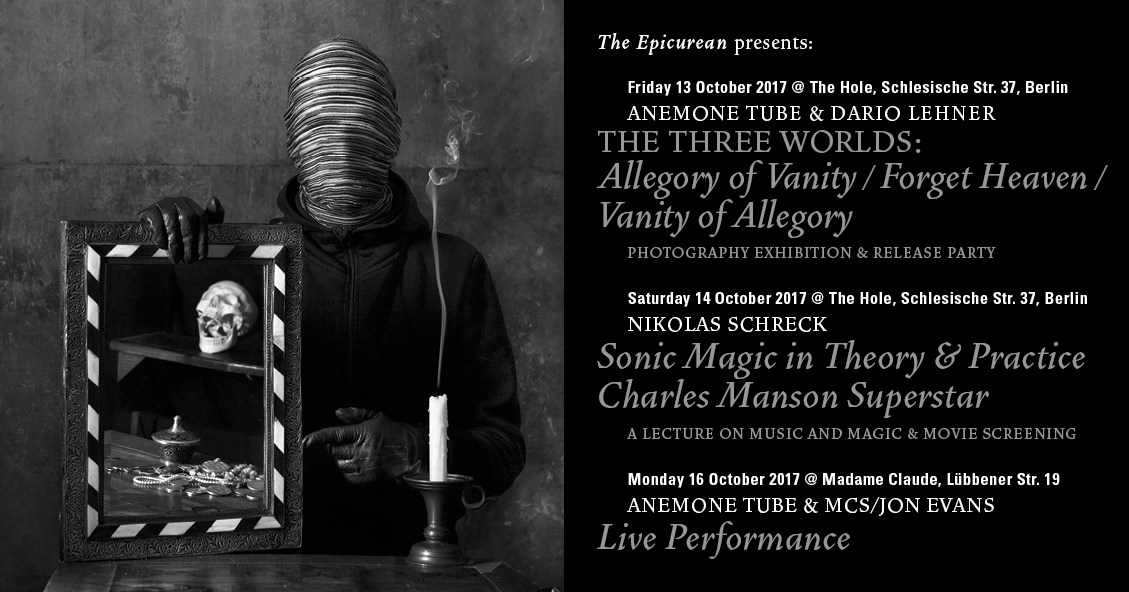 The Hole, Schlesische Str. 37, 10997 Berlin
8 – 11 pm
*** Free entrance ***

Opening of the exhibition "THE THREE WORLDS: ALLEGORY OF VANITY / FORGET HEAVEN / VANITY OF ALLEGORY" with photography by ANEMONE TUBE & DARIO LEHNER

Release party, celebrating the release of:
* ANEMONE TUBE "THE THREE WORLDS: ALLEGORY OF VANITY / FORGET HEAVEN / VANITY OF ALLEGORY" 3 CD set
* LAST DOMINION LOST "ABOMINATION OF DESOLATION" CD/LP
* LAST DOMINION LOST "SNOWDROPS FROM A CURATE'S ..." CD
* NIKOLAS SCHRECK "THE FUTURA MODEL" 12" EP

Entertainment by DJ Anemone

Far reaching pleasures will be at hand – Anemone Tube reveals a series of three CDs entitled "The Three Worlds: Allegory of Vanity / Forget Heaven / Vanity of Allegory", referencing a cosmological treatise on the universe from the Theravada Buddhism of the 14th century, the subject matter of which is the description of three levels of existence of all beings and mythical creatures. "The Three Worlds" is a work about transience on many levels, perfectly elucidated in the Buddhist Sutra "Far Reaching Pleasures", "The three worlds are transient like clouds in autumn / Birth and death of all beings unfold like a dance / Their lives rush away like a mountain stream / Vanish like lightning in the sky", which serves as the contextual framework for the CD series and is translated in the most beautiful and poetic fashion with three painstakingly arranged photographic scenes based on vanitas symbolism of old masters' paintings, displayed as a tryptic in The Hole.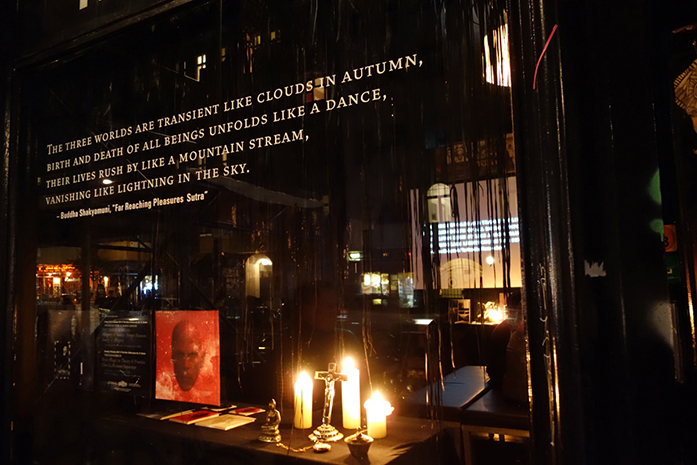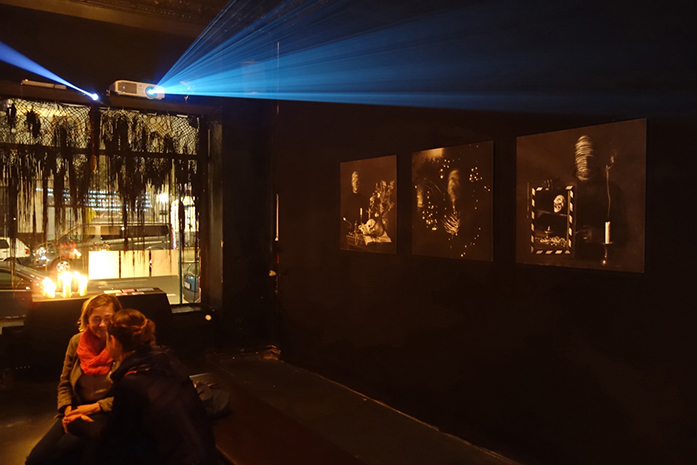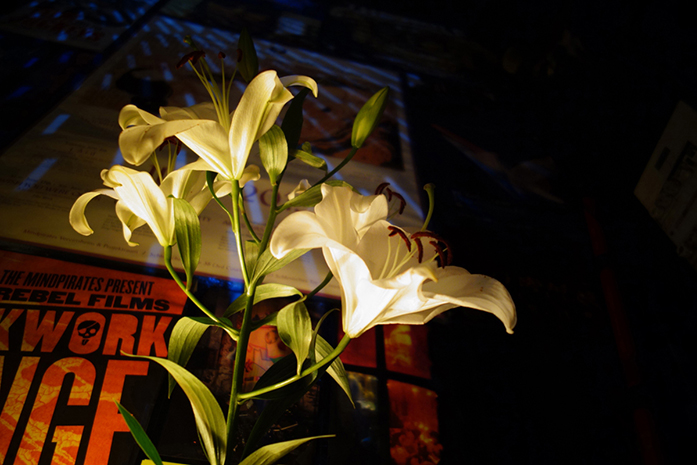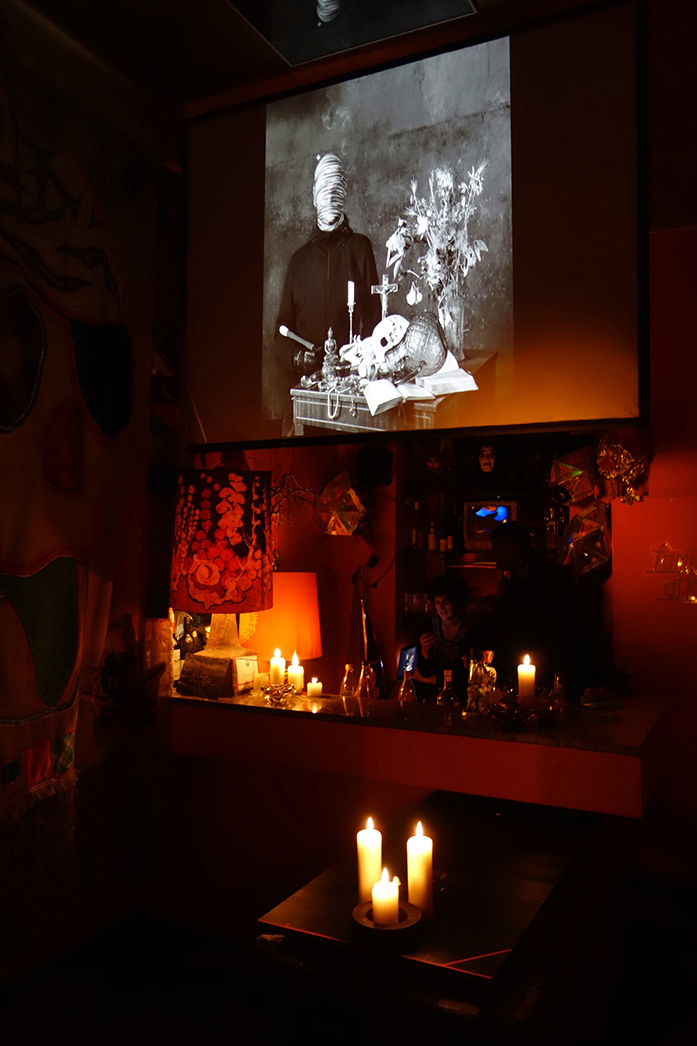 - - -
SATURDAY 14 OCTOBER
NIKOLAS SCHRECK Lecture, Movie Screening and Talk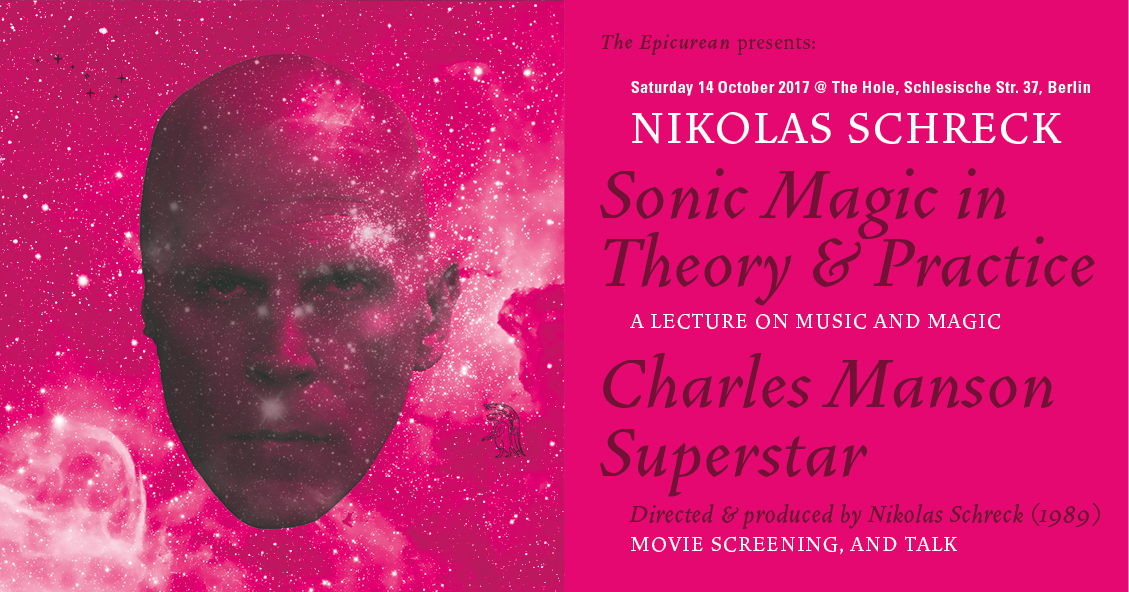 The Hole, Schlesische Str. 37, 10997 Berlin
8 – 11 pm
*** Entrance fee: 10€ ***

Lecture, movie screening and record release by NIKOLAS SCHRECK

8 pm: SONIC MAGIC IN THEORY AND PRACTICE – A lecture on music and magic
9 pm: CHARLES MANSON SUPERSTAR (1989) directed and produced by NIKOLAS SCHRECK – Movie screening, and talk
Nikolas will sign copies of his new collector's edition EP vinyl release ''The Futura Model''

Acclaimed by Evolver magazine as "schon zu Lebzeiten eine Legende", the American singer-songwriter, author and film-maker Nikolas Schreck's initiatory application of music, ritual and theater formally began in 1984 when he returned to the West from a life-changing spiritual pilgrimage in Egypt to found the shapeshifting musical ensemble Radio Werewolf, a nine-year sonic magic operation which concluded in 1993. After pioneering early Los Angeles Gothic and deathrock with the band's first incarnation, Radio Werewolf's European phase was hailed by Christopher Walton of the band Endura for "simultaneously pre-empting and giving birth to the dark-ambient and ritual-industrial scene of the 1990's." Before embarking on his current solo career, Schreck has previously collaborated musically with Zeena, John Murphy, Death in June, Non, Kingdom of Heaven and Sir Christopher Lee, whose first album he produced. In this exclusive teaching Nikolas will speak on the mystical art of applying ritual magic, consciousness alteration and spiritual initiation to music. The techniques Nikolas teaches in this course enable musicians and practitioners from any background to enhance their work with new spiritual significance and expand the consciousness of both creator and listener.

Schreck will also show his 1989 Video Werewolf film Charles Manson Superstar, featuring his exclusive interview with Charles Manson. Chris Gore of FILM THREAT: "The best documetary ever on Charles Manson! In the true sense of the term "documentary", this 90 minute video contains none of the predictable editorializing of Manson's career. Nikolas Schreck is a genius at the form and should be a news anchor for the networks'' Dominik Tischleder of Black Magazine: "CHARLES MANSON SUPERSTAR, der wohl großartigsten Dokumentation, die unsere Szene je hervorgebracht hat.'' Recommended by Rolling Stone magazine in their 2016 article ''Charlie on Demand: 10 Things to Read, Watch and Hear on Charles Manson''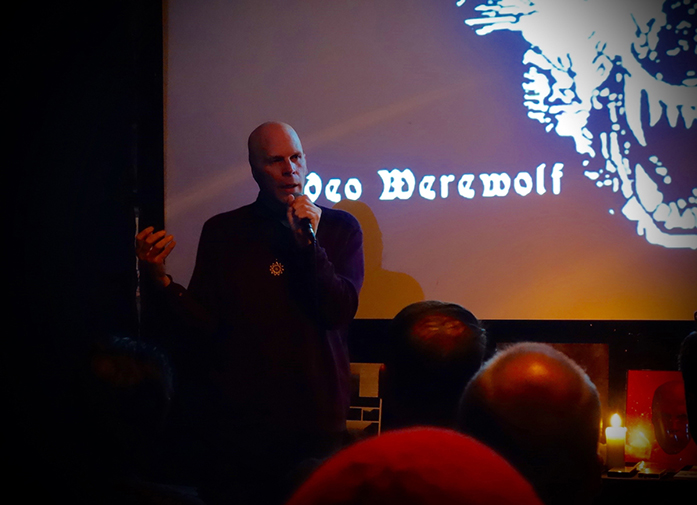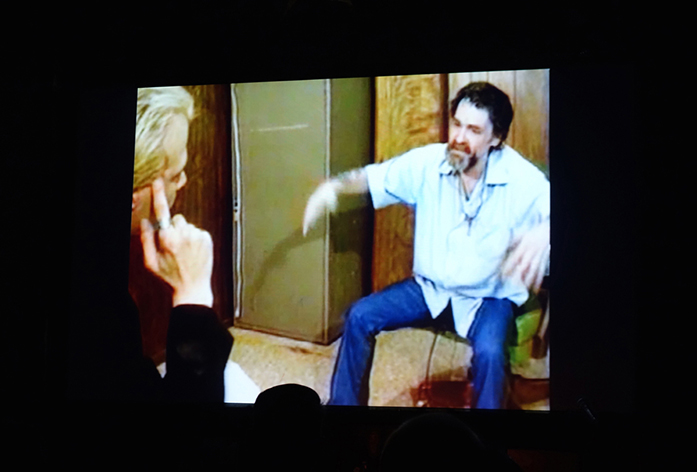 - - -
MONDAY 16 OCTOBER

ANEMONE TUBE & MCS/JON EVANS Live Performance
Madame Claude, Lübbener Strasse 19, 10997 Berlin
9 – 11 pm
*** Entrance fee: donation ***

ANEMONE TUBE & MCS Live

Jon Evans (MCS) is a sonic and visual artist and musician. He studied painting and sculpture in the early 1980s before forming the industrial music groups The Unconscious Collective (with Louis Burdett, ex-Free Kata) and Last Dominion Lost (with Dominik Guerin, ex-SPK, and John Murphy, ex-Current 93), as well as being the singer of the Australian sleaze- rock band, The Methylated Spirits. Current musical projects include The School For Cadavers (with Julian Percy), The Grimsel Path (with John Murphy).
https://www.facebook.com/ LastDominionLost
http:// lastdominionlost.bandcamp.c om

Anemone Tube was founded 1996 in South-Germany; since 2010 based in Berlin. The audio works of Anemone Tube are a unique blend of dark ambient, noise, industrial and sound-art with a strong psychogenic impact. The use of constantly shifting and altering sounds and moods is possibly one of the most intriguing things about the audio creations of Anemone Tube. Since 2007 Anemone Tube has been working on "The Suicide Series". To this field recordings made in China and Japan build a conceptional basis. In a poetic way Anemone Tube combines analytical realism of the phenomenal world with buddhist psychology and nihilist rhetoric influenced by the works of Pier Paolo Pasolini, H.P. Lovecraft, J.G. Ballard and Hayao Miyazaki.

To celebrate his latest retrospective release "The Three Worlds: Allegory of Vanity / Forget Heaven / Vanity of Allegory" 3 CD set, Anemone Tube will present a new live performance based on his late 90s industrial-noise works.
http://anemonetube.de
https:// epicureanescapism.bandcamp. com