NIKOLAS SCHRECK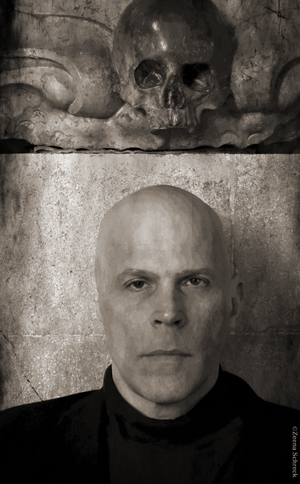 Nikolas Schreck is a musician, author, film-maker and religious teacher. His initiatory application of the arts formally began in 1984 when he returned to the West from a life-changing spiritual pilgrimage in Egypt to found the shapeshifting musical ensemble RADIO WEREWOLF, a nine-year sonic magic operation which concluded in 1993. His recent musical activities include the 2015 release of the Kingdom of Heaven album XXIII and a 2014 sonic magic ritual performed at the Tower Transmissions IV Festival in Dresden.

His Berlin performance at the Epicurean Escapism Festival 2016 will feature new solo work and reinterpretations of Radio Werewolf classics. Schreck has previously collaborated musically with Zeena, John Murphy, Death in June, NON and Sir Christopher Lee, whose first solo album he produced.

(photo: Zeena Schreck)

website | website | Facebook


SUTCLIFFE JÜGEND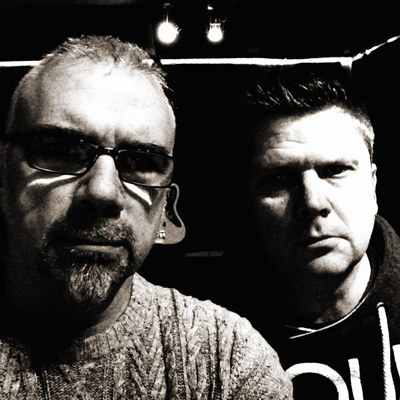 Extreme music pioneers Sutcliffe Jugend return in 2016 with a series of new albums and live shows.
Always hard to pin down, Sutcliffe Jugend bring an honest and cutting edge to the outer limits of free musical expression. SJ's new music reveals a deep felt disgust with mankind; his violence, his politics, his art, his failures; and ultimately a disgust with themselves, their own weaknesses and failures.
The new era Sutcliffe Jugend filter modern Jazz and Classical, Noise, Post Rock and Electronica into their expressionist and emotive diatribes. Nothing is off limits.
No longer in the post religious free will age, man is nothing but an impotent observer, slave to his environment, genes and subconscious. Passively and blindly consuming all around. Arrogant yet ignorant, destined ultimately to fail. A glorious fuck up.   
Listening to the intense sound of Sutcliffe Jugend reveals something of ourselves; and only when we understand ourselves fully can we explore life's pleasures unchained and unburdened.

discogs | video


SKIN AREA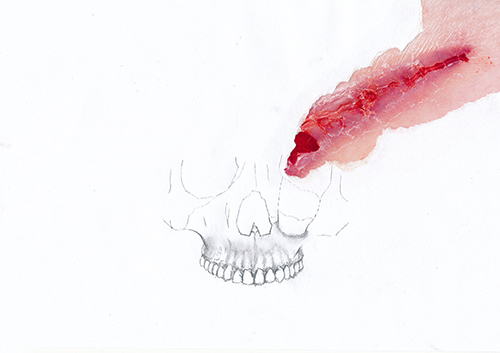 Swedish avant-garde duo Skin Area was formed in 2001 by Martin Bladh (IRM) and Magnus Lindh (Pale Thorns). If their earlier recordings New Skin (2002) and Journal Noir/Lithium Path (2006) was an eclectic exploration of sounds, their later work has been centred around poetical tropes - Rothko Field (2012) explores the relationship between art and suffering and La Petite Mort (2014) autoeroticism and death as a universal subject. However you chose to approach this engaging, yet highly disturbing world of music the result will always be rewarding. This is Skin Area's first gig outside of Sweden since 12 years. Visuals by Karolina Urbaniak.

bandcamp | discogs | facebook
LAST DOMINION LOST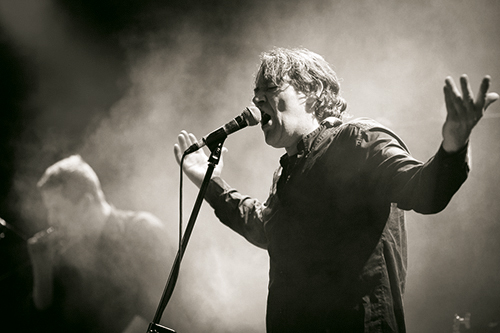 Last Dominion Lost has existed since 1992, formed out of the ashes of Merge (a project created by Dominik Guerin, founding member of SPK, and Jon Evans). With the inclusion of John Murphy (ex-SPK, Krank, Shining Vril), the transition was complete. In April of 1992 the recording sessions for what was to become "The Tyranny of Distance" began (released on Tesco Organisation, 2014).

16 years later, the opportunity arose to reform the slumbering project. With the welcome addition of Ash Wednesday (Crashlands, Einstürzende Neubauten) and Julian Percy (Ratbag) initial recordings and rehearsals began in May of 2008, resulting in a new full length album "Towers Of Silence" (The Epicurean / silken tofu, 2014), which displayed a very contemporary, indicatory approach at that classic industrial sound and was enthusiastically received.

Only 1 year later "Snowdrops from a Curate's Garden" 12" LP (The Epicurean, 2015) was released, featuring exlusive recordings from 2011 and which can be considered the missing link between the grainy, demo-type 90s recordings and "Towers Of Silence".

After the unexpectedly early death of John Murphy, end of 2015, Till Brüggemann (Gerechtigkeits Liga), with whom Last Dominion Lost have been collaborating before, has become a full member of the band.

(photo: Jan Kruml)

facebook | video | video


ALFARMANIA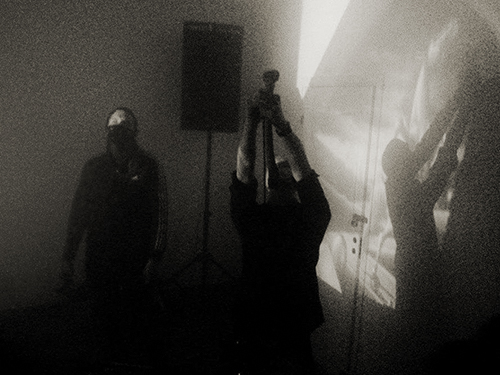 Alfarmania is a duo from northern Sweden performing their own brand of industrial power electronics. Brimming with insanity, negative emotional charge and filthy technocratic dizziness. Crafted with primitive tools revealing claustrophobia syndrome among four walls of an asylum, the hell of chemical paradise and existential terror.

Formed by Kristian Olsson in 2003 from the ashes of his earlier project Survival Unit. In 2014 Viktor Ferner was recruited for additional vocals and electronics. This will be their second show on German soil since performing on Heavy Electronics III in Mannheim last year.

website | discogs | video
DAVE PHILLIPS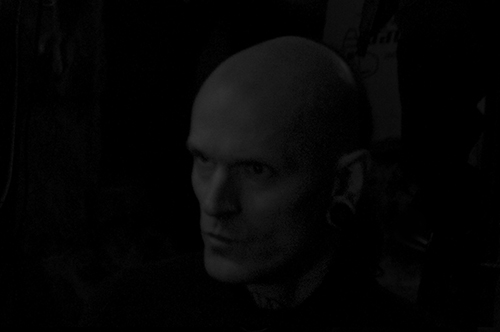 dave phillips/dp is an activist using sound as a language. he re/searches and ponders existences and behaviourisms and creates life-affirming ritual protest music, addressing the restriction and reduction of life and living, often resulting in cathartic sound communications. 
dp regards sound as communication in direct and primal form, a tool of metaphysics, a conscience, an unrestrained expression; sound as a means to activate primordial shared emotions otherwise hidden by civilised experience.
his work could be called existentialist, philosophical, egalitarian, poetic, political or even romantic,  and moves around topics such as environmental sensitisation or animal and human rights, in rather personal ways.
his methods are audio de/construction, composition, performance, psycho-acoustics and sonic rituals. he uses voice, video, field recordings, objects and electronics.
dp's "humanimalism" is a concept that describes a developed humanoid existence that has overcome the erroneous religious, material und supremacist phases of evolution (recognised as mistakes that anticipate learning processes), acknowledges itself as part of a whole and has grown into an empathic, conscientious & connected creature allowing emotion & instinct to be an equal part in decision-making, moving beyond the previously dominant one-sided, reductive rational/logical/systematic/male/anthropocentric mindset, and having balanced itself within its environment by retracing an origin, with social and environmental awareness becoming primary, inherent sensual functions.
dp is based in zürich, switzerland and has worked solo since 1987. he is part of schimpfluch-gruppe (with rudolf eb.er/runzelstirn & gurgelstock, joke lanz/sudden infant etc.) since 1991, co-founded  ohne in 2000 (with tom smith, daniel löwenbrück, reto mäder), has the one-man-doom-project dead peni since 2004 and has played in numerous bands, projects and collaborations.
dp has been sonically active for 30 plus years, has appeared on more than 200 releases and has played over 500 concerts in 40 countries.

(photo: Cornelia Fahrer)

website | bandcamp
GERECHTIGKEITS LIGA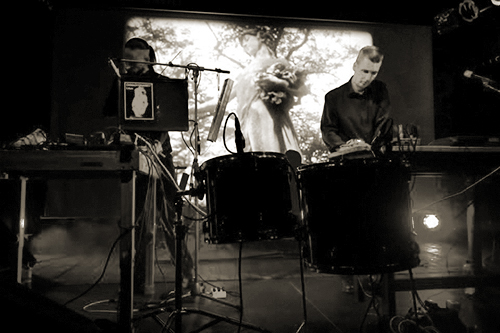 Gerechtigkeits Liga was formed in Bremen, Germany in 1981 to create an outlet for the neurotic obsessions of it's members.

Gerechtigkeits Liga is now based in London and Berlin consists of former member Till Brüggemann and Ragnar, working together with friends and collaborators who lend their skills and support to the various multimedia acticities of the band/project.

website | discogs | video | video


HAVAN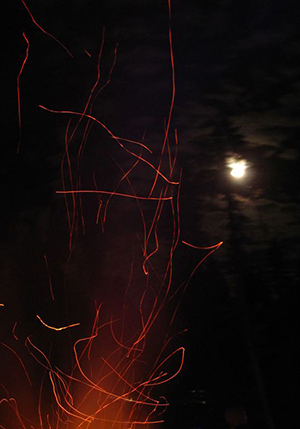 Havan aims to explore spontaneous forms of aural explorations through instinctive sound manipulations, balancing improvisation with the channeling of sonic energies.

website | video


BUDRŪS
Budrūs - Lithuanian duo consisting of Laurynas (Girnų Giesmės, oro!oro! etc.) and Levas was born in early 2008 as a "nothing serious one time collaboration". As it is the usual case, it soon became one of the main outlets of creativity and one of the most interesting acts in Eastern European industrial scene. After the self-released first CD attracted quite a lot of attention, the second one was released via Freak Animal Records label a few years later. Passages of drones and rhythms with vocals on top form such a weird blend of sound that it is imposssible to put it into boundaries of one genre, be it power electronics, drone, post black metal, avantgarde metal, black noise, psychedelic music or whatever. The show in Berlin will be just the second one in duo carreer, first one successfully completed at 5AM in the summer morning in one of Lituhania's biggest open air festivals. In between dreams and reality, Budrūs is preparing a special program for The Epicurean festival.

The show in Berlin will be just the second one in duo carreer, first one successfully completed at 5AM in the summer morning in one of Lituhania's biggest open air festivals. In between dreams and reality, Budrūs is preparing a special program for Epicurean Escapism Festival.

website | video


KRISTIAN OLSSON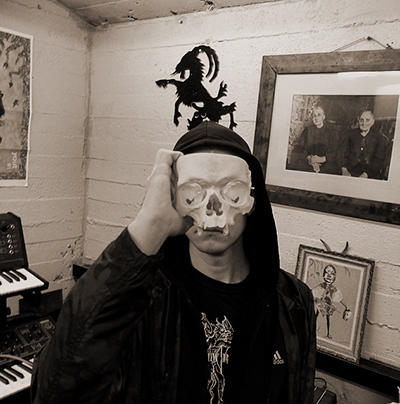 Kristian Olsson is sound & visual artist from Sundsvall, Sweden, with a long history in the post-industrial field. Known for his own work as Alfarmania and Survival Unit, involvement in Blood Ov Thee Christ and Kommando RJF, not to mention many collaborations with Proiekt Hat.

Here the soundwork is more introspective and experimental than Alfarmania, using analogue electronics, tape manipulations, found objects and human remains to create dark and ritualistic nightmare music.

website | discogs


MARTA ZAPPAROLI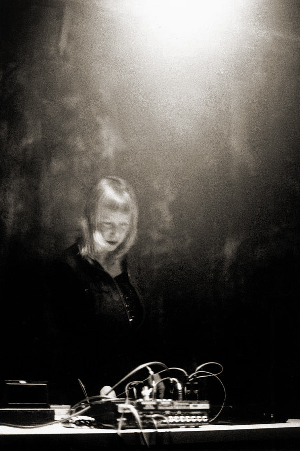 She is an Italian experimental sound artist, improviser, performer, and musician. She works and lives in Berlin since 2007. Her music mainly consists in narrative sonic pieces that she builds using a wide variety of recordings, captured with different devices and self-made microphones with out borders and many unconventional techniques.
Her ongoing research and project it is an investigation focused on on the boundaries and relations between real sound world ,vibration sound, noise pollution, natural radio, inaudible sound .

With all the recordings, She building strongly narrative, imaginative sonic pieces  through live improvisation and real-time tape manipulation.

Parallel of her solo project , She is a member of 24 pieces Splitter Orchester and she is involve in many other projects with highly regarded musicians. https://vimeo.com/user22486091
For the Festival She will create an amplitude of crossing by fragments of sound sources coming from the inaudible sound into an audible form to extrapolate a parallel spectral side of our reality which shape our sense and perception of it.

She will use self build tape boards , reel to reel tape machine and tape recorders.

(Photo: Tom Kindermann)

facebook | video | bandcamp


FEMEHEIM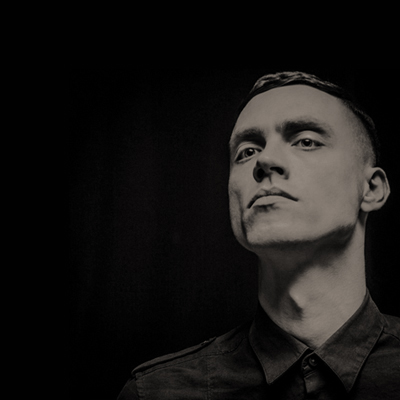 Femeheim was formed in 2012 as a homage to classic European industrial and power electronics from the 80s and early 90s. First recordings made in Berlin and Tokyo between 2012 and 2013 resulted in the debut album "Grenzniederkunft" (released in 2013 by Belgium`s Death Continues Records), which is a loose mixture of Dark Ambient, Death Industrial and Power Electronics. The second CD album "Dominium Terrae" (released by the same label, 2014) initiated a much more direct and focused approach, with lyrics in German touching the subject of religion and its influence on mankind. Making use of synthesizers, scratched vinyl records and abrasive vocals Femeheim is a very personal vehicle to explore the fringes of the psyche and philosophy.

video


VIVIANA DRUGA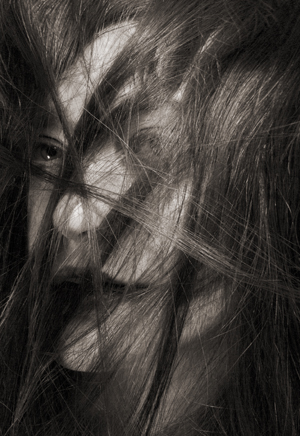 Viviana Druga is a Berlin-based artist who uses performance and photography as her main forms of expression. She was born in Transylvania - Romania. Until the age of 12 she would visit together with her sister the grandparents living near the Carpathian mountains. Her childhood was influenced by the free life of the mountain area and the Christian - orthodox Mysticism brought in by her mother. Before she left Romania in 2008 she was predominantly interested in the social side of art, performing activist art actions in Bucharest such as infiltrating the international biennial, photographing herself with the president on the street while being dressed like a guerrilla, and convincing people to pose in their swimsuits in winter at a busy intersection where an off-limits park had been constructed. Since she moved to Berlin, she has been investigating the personal, poetic side of performing, the new dimensions of reality and capturing that reality through photography - using art as a magical activity that can help the subject / audience discover new dimensions of oneself.
(photo: Francesco Cascavilla)

website